A sign is a sign, is a sign… right?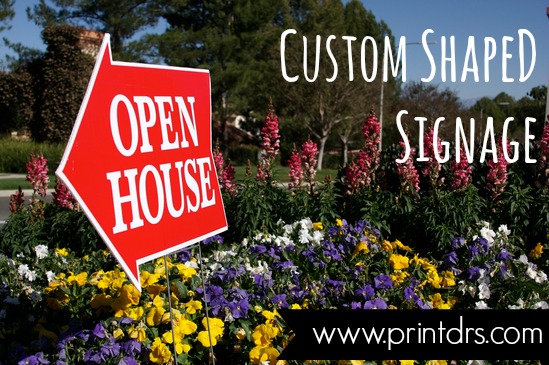 Wrong.  There are lots of differences in where you get your signs and what you ultimately get for your investment.  While you might feel indifferent about your signs, you should care about getting what you pay for when you purchase your next sign.  There are lots of ways to take short cuts that can get you a sign at a cheap price, but your sign will reflect that in some way that could impact you in one way or another.  Or, you just may not like the idea of getting less than you pay for.
Size and Material – what your sign is made of can make a difference, especially in relationship to the size of the sign that are ordering.  You can pay too much for material that is not necessary for the size of the sign you are purchasing and conversely you can get a cheap price for a sign that will not perform due to the material and the process used to create your sign.
Inks – there at a lot of different inks today that have different qualities depending upon the sign material, the placement of the sign (indoor or outdoor), and how long the sign will be in place.  There is also the matter of whether the inks are environmentally friendly or not as well.  It takes experience and expertise to provide the right combination for the proper use of the sign and the length of time it will be in place.
Color Matching – While the paint stores make color matching look easy, it is a different matter for signs.  Getting your sign color right is both an art and a science for signs.  You can actually have your signs printed by the same piece of equipment by two different companies and have different sign color results.
But why worry about these things.  Just visit DRS in Doylestown for your next sign and you will get the right material for your sign, printed with the right inks for its use.  And it will be at a great price.  Getting signs done right at DRS is as easy as 1,2.3.