Are you prepared to re-open your business?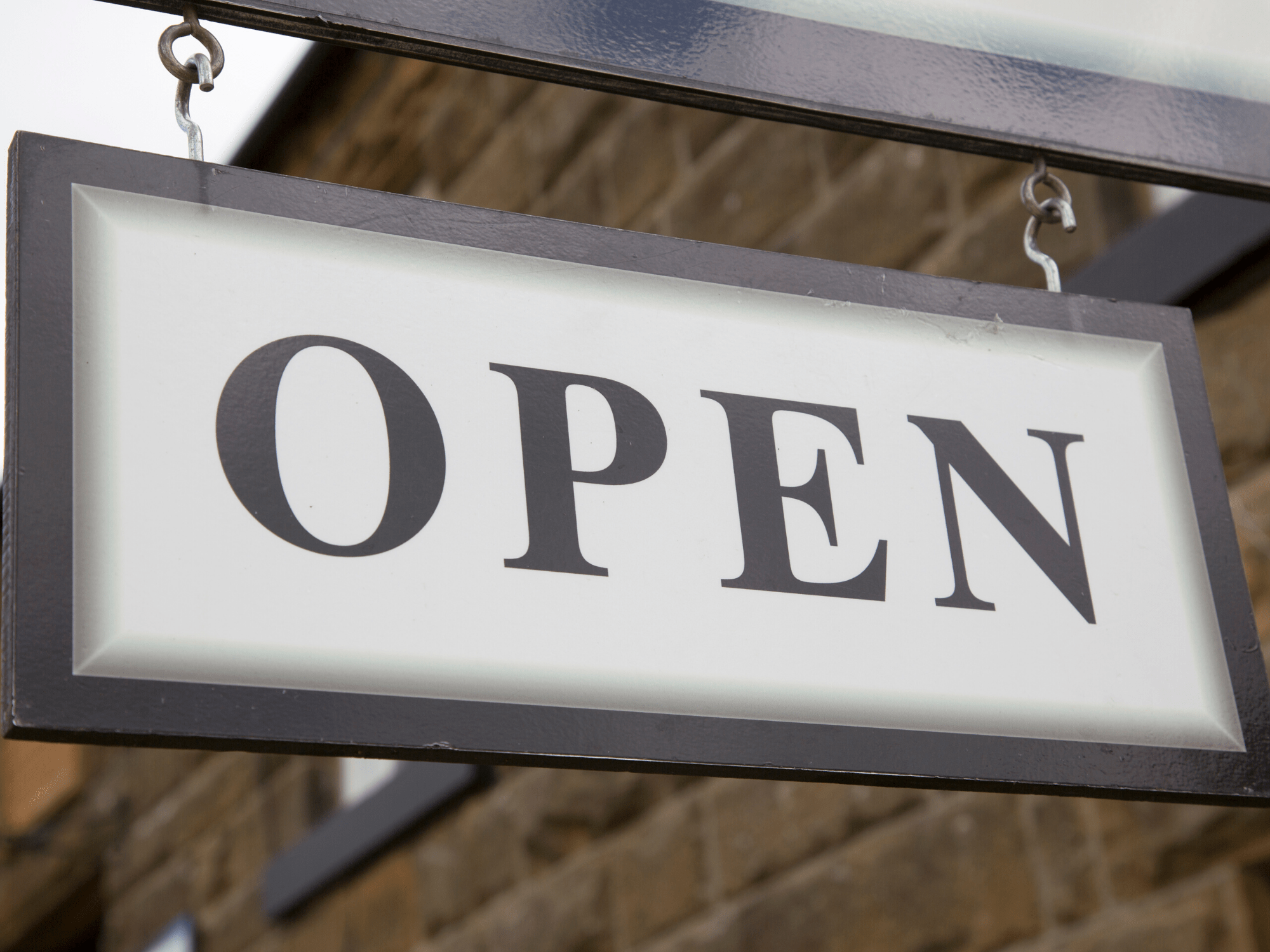 Reopening Signage for Small Businesses
Back to business. It is becoming more apparent each day many Americans want to have businesses safely re-open, as soon as possible. However, it is also apparent that many businesses are not yet ready to re-open.
Why?
Many businesses still need to rethink processes, customer experiences and more. They are not ready or able to adhere to the new reality of transacting business in the current restrictions of a pandemic environment.
Just look at the way the current open businesses have had to adopt their experience to meet the new business standards during this pandemic environment. It is clear that they are using more signage to help educate and direct customers through the new process. Businesses are using floor graphics to help mandate the safe distances for customers to stand during checkout. On the exterior of buildings we are seeing banners, large window decals and a-frame sidewalk signs.
Each business should be pre-planning now so they can be ready to meet the re-opening bell. We have outlined a couple of first steps that can be a part of your pre-planning:
Since every business is not re-opening at the same time, plan to have a large sign display that clearly states to the public that your business is now

approved and open

.

Then plan for signs inside your space to educate and direct your customers through a new and safe checkout.
Where do you start? Now is the time to begin a dialogue with a sign company like DRS to learn about what signage you will need and whether or not you will need sign hardware to help with the sign display. You can also inquire about floor graphics to establish the social distancing at your customer touch and transaction sites. At DRS we were designated as a key business and were allowed to operate early on in the crisis. As a result, we have experience in providing our customers with the signs and graphics tools they need to communicate to customers. At DRS we can be a key partner in helping you to have the key signage tools you will need to help you re-open your business successfully.
On April 22nd, Governor Wolf issued the re-opening guidelines below: