Billboard Size Print Reproduction Now Available at DRS
Now Available: Billboards Doylestown PA
DRS, a wide format small business printer located in Doylestown, now has the equipment to print billboard sized graphic images for your very large display needs. Once upon a time, you would have to search out of the area to find a printer with this large size print capability which can now be found at DRS. Need a billboard, think Billboards Doylestown, PA.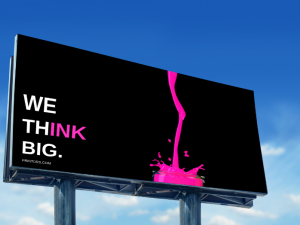 DRS is able to print these extra-large signs because they now have a grand format printer, which is the length of a good sized room. The grand format printer can produce a single image for a billboard size sign or display, or it can be used to make multiple copies of the same image, cutting down the time it would take a traditional wide format printer to print a significant number of posters or banners.
Now that DRS has a grand format printer, they are in a position to support customers with large quantity production runs of a hundred or more posters or banners, in addition to orders for extra-large banners, stage backdrops, and extra-large photographic and graphic displays.
Everyone has probably seen a poster, banner, or backdrop that was printed via a grand format printer. Visiting the theater and seeing the large printed backdrops on stage, were most likely produced by a grand format printer. Even the large displays photos outside of the Eagles stadium can be produced by the grand format printer that is now at DRS in Doylestown Pa.
DRS now has a grand format printer and is ready to accept orders for those extra-large banner and poster displays as well as accepting large banner and poster production orders.