Creative Uses of Large Format Prints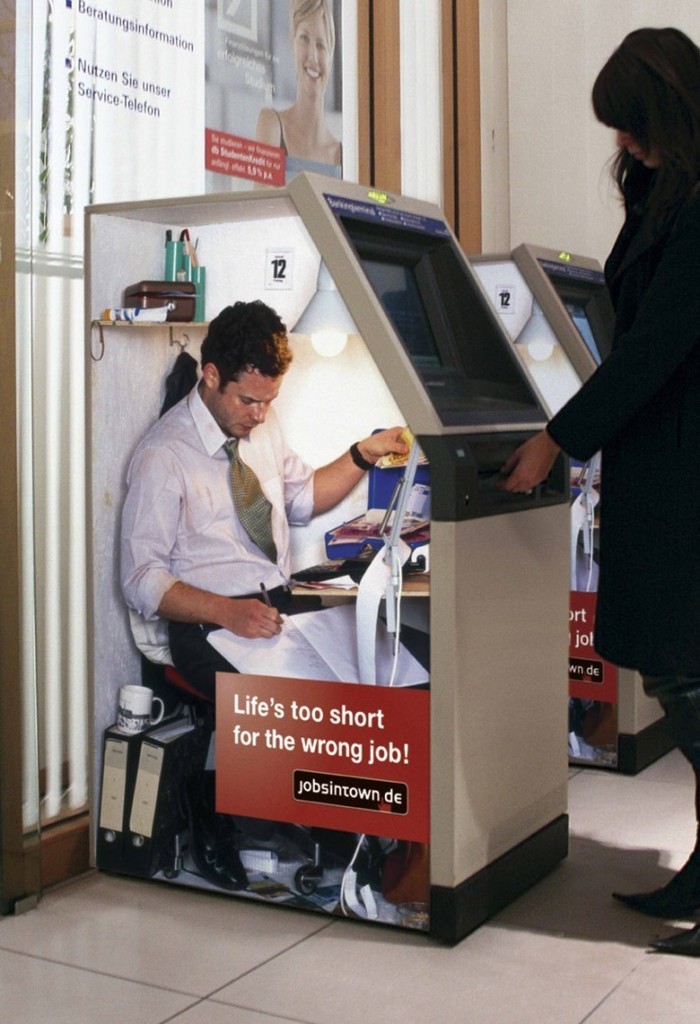 This ad campaign really is eye catching. Jobsintown.com ran this campaign as seen on http://uaddit.com.  Not only were they creative in creating the concept but the placement of the ad is what made the campaign a hit!
What is your next campaign? Digital Reprographic Solutions can help with printing various sizes, shapes, materials for use on walls, billboards and more.