Don't Give Dad a TIE for Father's Day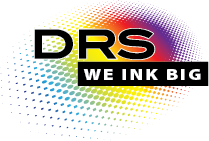 Make 2013 a Father's Day he will never forget and can enjoy year round. Contact DRS about putting together your customized wall graphic for your Dad's Home Office, Man Cave or Workspace. The wall graphic or wall photo can be made into a photo wallpaper, a removable wall decal or image or an image backed on metal, gator board, canvas… just about any material you can think of.
Need inspiration? Here are a few ideas to get you started that DRS has the capabilities to print for you in time for Father's Day.
Backdrop for your Flat Screen TV or TVs
Wall Decals or Floor Decals – Turn a BORING Floor into something worth looking at
Dont' just add an entertainment theater or center – make it stand out with a custom wall graphic or image.
Framed Photos are old fashioned. Why not print his favorite photo on metal or aluminum?
Do you like this idea? Not sure where to start? Just call or email DRS (http://www.printdrs.com/products/custom-wall-graphics) the dimensions of your room and what type if image you are looking to create (Wall Art, Photo to Metal, Removable Wall Art, Custom Wallpaper) and get a FREE quote.
IMPRESS your Dad this year with something truly special.