DRS Went B.I.G. at Made In America This Summer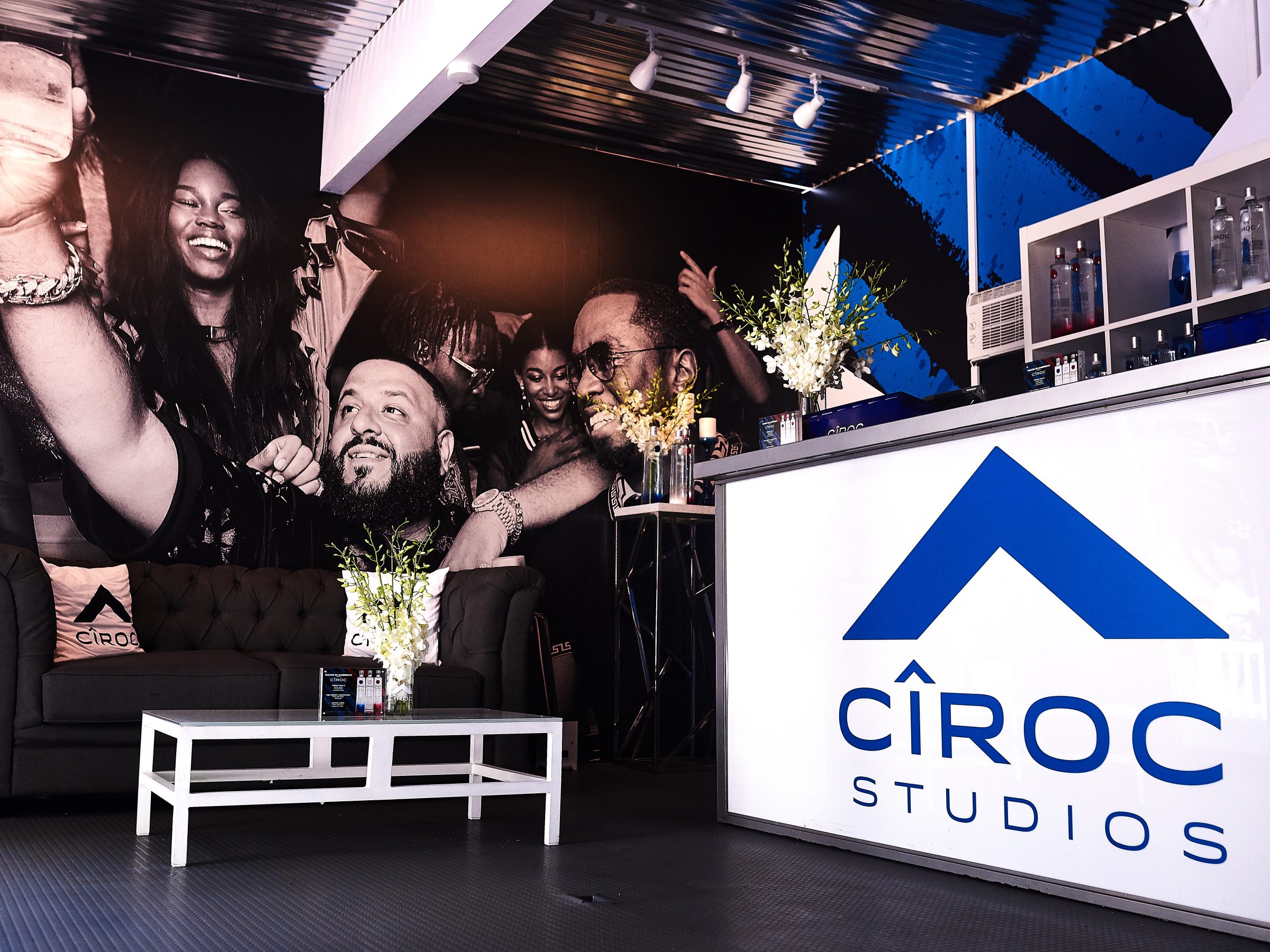 DRS Creates a Custom Wall Wrap for Made in America Concert in Philadelphia
We couldn't let Vodka Day pass without highlighting one of our coolest custom wall wrap projects to date with Ciroc.
This year over Labor Day weekend, we helped with the signage and decorations for the VIP lounge for the Made in America concert in Philadelphia. The lounge was a self-standing 20×16 ft structure that was separate from all of the stages.
It was a last minute call that they needed a vendor who could print, laminate, and install a full color wrap to cover both the outside, and the inside of the VIP building. The outside wrap was a special design, full bleed print with a graphic designer lettering supporting the sponsor Cîroc Vodka. The inside had wall size photo murals covering two walls, and more graphic design murals covering the other two walls. The printing job rolls of material measuring 54 inches by 180 feet totaling about 450 feet.
They choose DRS in Doylestown as the vendor that they felt they could rely upon to get the job completed in the short time frame they were given. They essentially received final approval for the job on Monday August 27th. There was no time for do-overs. The job had to be done right the first time.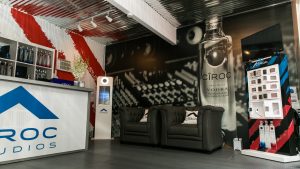 Monday August 27th
They planned the job and ordered the materials they would need to complete the project including the banner material, any additional printing ink and application hardware
Tuesday August 28th
They set up the job in the shop and cleared their project schedule to accommodate the rush order
Wednesday August 29th
They printed the job, monitoring the output of the printer to insure that the project was proceeding as planned
Thursday August 30th
The 450 foot printed roll was laminated for extra protection since the building wrap would be exposed to the elements. It was cut into panels for installation at the concert site.
Friday August 31
They completed the trimming of the panels as needed for the install. They completed all of the installs in the rain and in time for the concert.
In addition to the banner, DRS also completed a step and repeat backdrop for photo sessions that was located outside at the rear of the VIP structure. The photo backdrop had to be supported to withstand high winds and poor weather conditions that were in the area. They were also asked to provide mirrored window tint for the VIP entrance doors that allowed people inside to view out but did not permit people outside to be able to peer into the VIP lounge.
This was a clear example of DRS's ability to handle a large last minute job requiring a lot of planning and flawless execution to meet the very tight production time frames that this project demanded. As a result of their professional handling of the project, they won the accolades of the project managers and the designers who were responsible for the VIP lounge at the event.