Full or Large Sized Picture Cut-outs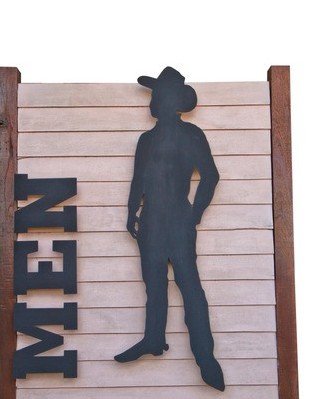 Go BIG with full size custom cut-outs?
With DRS you can make your own full size custom cut-outs just like the movie! It's easy! Just bring or email us a digital photo and DRS can reproduce that image and make a life size self-standing image for you. Thanks to the die cutting technology and affordable printing you can create your own custom photo life size cut-out for just about any occasion. Just think of the many times this capability may come in handy:
Birthday Custom Cut Out perfect for birthday parties for both children and adults
Special Anniversaries
Conferences, special meetings and events – feature keynote speaker cutout with their own custom cut out
Weddings to show off the bride and groom
Conventions for dynamic displays that are more dynamic
A cutout does not have to be in paper or cardboard – why not something a little more permanent like a Custom Metal Lawn Ornaments or Custom Cut Out of any image
There are so many applications for this new die cutting service, this list could go on and on. So we will let our customers have a go at coming up with more ways to utilize the new die cutting services now available at DRS. Don't forget to comment below on how you would like to create a custom cut-out, sign or object for your next project!