Get more Sales with Better Signage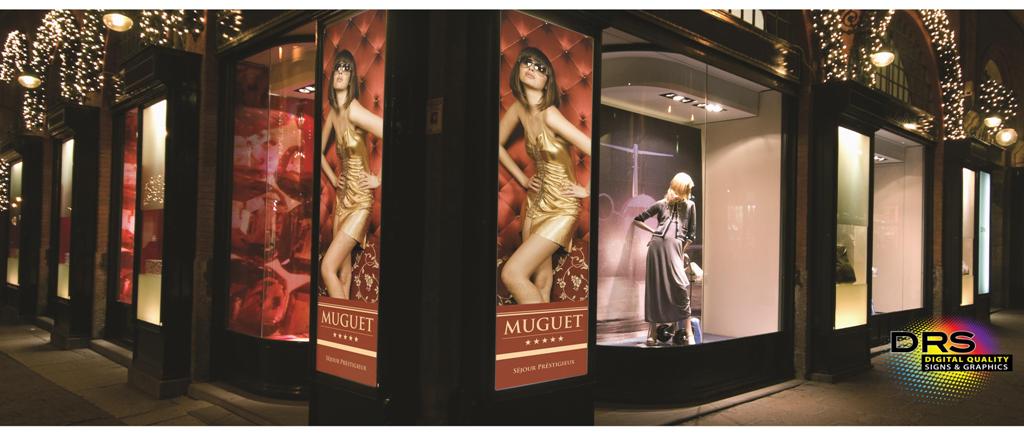 Just like a picture can say a thousand words, so can the right signage.  However, like most things there are rules to follow if you want to maximize the effectiveness of your signs. 
The first job of a sign is that it has to be noticed.
This may sound elementary to many but there are far too many examples of signs that suffer because they are not noticeable. Some methods for getting more notice include:
Size of the Sign

This depends upon where the sign will be placed versus how far away viewers will be from the sign.  It has to be large enough for viewers to easily read the sign.  Hint, if your audience is elderly, larger is probably better.
Shape of the Sign

Just because most yard signs are rectangular, doesn't mean your yard sign has to be rectangular.  A different shape for a common type yard sign is a great low cost way of getting more notice for the sign

Placement of the Sign

The best placement will always be as intrusive a setting as cautiously possible.

Use of color

Modern print technology makes adding color to signs more affordable than ever.

Use of Pictures
Effective use of white space

Signs should be brief, with just enough information to accomplish the objective for the sign

Message

What action do you want people to take?
The second job of a sign is to accomplish a task. What do you want the sign to do?  Although the ultimate job of a sign is to result in a sale or raise awareness, how it accomplishes that mission can vary substantially.
Some signs are for branding.

Coke and Pepsi utilize a variety of branding signs that just display a logo or a logo and a supporting slogan.  While a branding sign can lead to sales, it is more of a reminder of the brand, which is all they need to do because viewers will typically know the product and the sign serves as a reminder.

Signs can be informative, directional, emotional, bragging, warning, exciting, and each of these applications can be used in advertising.
Durability of the sign.

How long will it be in place?
Will it be indoor or outdoor, or both?
Will I be using this sign again?
Will it need to move from site to site?
Should it be coated for longer durability?

What material do I use to make my sign?

This question sort of gets answered base on the top three points above.  However, it can also be dictated by what product or service it is supporting.
Getting the most out of your signage budget should start with some thought and a plan that takes in consideration a number of variables that will impact how the sign gets developed and placed.  Your sign will reflect how much planning you put into the development.  Too little thought and can result in a sign that is not very effective.  Conversely, taking the time to go through consideration steps as outlined can help to make your signage have better readership with understanding that should lead to better sales.
Talk with or visit DRS Printing in Doylestown to find out how many sign options they have available that can make your signs stand out and be noticed.