High Resolution Large Format Scanning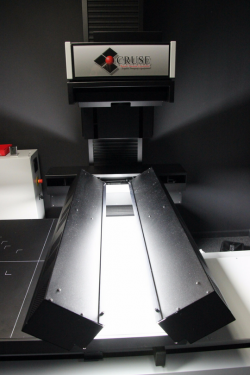 Mastering Large Format Scanning with the Cruse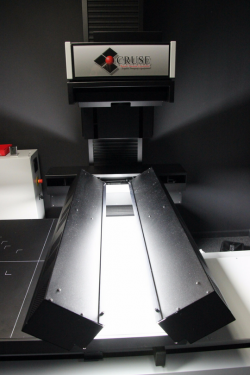 There is a brand new Cruse Scanner at DRS in Doylestown Pa that is a high-resolution scanner designed fro large format scanning. In fact, Cruse Scanners are thought by many experts to be one of the best scanners available. In fact, the new Cruse Scanner goes a few steps beyond high resolution because the new lighting system on the Cruse Scanner is capable of shifting itself to produce very different effects regarding the level of detail that is captured.
For example, while an old painting may have some wrinkles on the canvas surface, the new Cruse Scanner can capture multiple images under varying lighting situations that can give customers choices regarding which scan versions they prefer. The Cruse Scanner can automatically take several scans while varying the lighting, resulting in scans that both include the wrinkled canvas or show versions whereby the wrinkles disappear. That is just one of the reasons Cruse Scanners are sought after because they are excellent for all types of scans.
Capturing minute detail of flat and three dimensional objects is routine for the Cruse Scanner at DRS in Doylestown.