Next Day Posters now available in Doylestown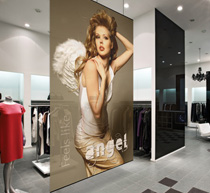 At DRS in Doylestown, posters can be available next day.  Just provide camera ready art and copy to DRS by noon and your posters will be available for pick up the very next day.  And you can be assured that your posters will be done right.  DRS has  a state of the art flatbed digital printer that can print signs and posters on a variety of materials including poster board, card stock, wood and more.  Plus they also have a flatbed router that can custom shape your posters and signs.
Fast turn-around is just part of the DRS story.  They have the experience and know-how to make sure that the color you want is the color you get.  DRS was recently selected to an international forum in Spain to provide input into new printing technology.  DRS was selected out of a list of over 5000 printers, worldwide, to be one of only 50 printers making the final cut.
Next day posters and signs, are now available at DRS in Doylestown.