Print Marketing is the Foundation of Experience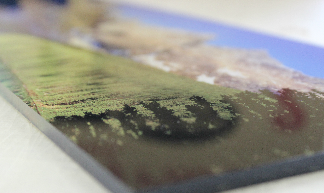 Print Marketing is the Foundation of Experience
We are celebrating National Zoo and Aquarium Month and the impact print marketing has on visitor experiences.
When was the last time you visited a zoo or aquarium? Likely you have childhood memories of a visit or class trip. The anticipation of seeing animals from across the world like the elephant, lion or penguin was enough to keep you up the night before! For kids today the exhibits has transformed in the full visitor experiences.
There is a lot more that goes into that experience than meets the eye. It's not just fun animals and exhibits, a lot of it has to do with the entire experience that is created from the billboards, posters, and banners strategically placed around town and the zoo to attract your attention, to the floor decals placed throughout the property, to the printed designs around the actual exhibit.
Successful marketing for zoos and aquariums is more than just showing animals, it's all about using a variety of printed materials to create a memorable experience. Below are a few of the printed items that make your zoo/aquarium experience memorable.
Enlarged Maps
Most zoos still have printed maps that you pick up when you first enter showing you the layout of the park and helping you plan your trip effectively. In a world that relies heavily on technology for navigation having a map that you can hold in your hands, draw on, and put in scrapbook later is special and memorable. Don't forget the large maps that are displayed as you walk throughout the zoo/aquarium as well.
Animal Exhibit Signs
There are signs everywhere at a zoo, pointing out everything from different exhibits, to restaurants, to bathrooms, etc. And most of them are colorful, bright, and written in a cool text with a fun design. These factors all help make them memorable and fit the theme of the park. They also have to stand up to extreme weather since they are outside 365 days a year. In front of most animal exhibits will be informational signs that tell you about the animal's origin, habitat, diet, etc.
Non-slip Floor Decals
Many zoos will have printed floor decals all over the walkways leading you to different exhibits or in different colors for the different paths you can take, and in the shape of animal feet. What better way to engage children than putting something colorful and fun down on their level that they can enjoy?
This one might be specific to Philadelphia but if you've ever driven down 76 on a busy Sunday afternoon you will have seen the Philadelphia Hot Air Balloon that flies high above the treetops. This is a brilliant marketing tactic by the zoo, especially since they encourage people to take selfies with it and use the hashtag #6ABCZooBalloon.
Whether you realize it or not from before you even step into a zoo there are a number of printed materials making impressions on you, all working together to make sure that the message, marketing, and fun or the experience is something you won't forget for a long time to come.