Products
Large Format Print Products Doylestown
At Digital Reprographics Solutions in Bucks County, PA, we can help you with a variety of large format and wide format print projects. Below you will find common products we offer, however we are known for custom print projects that are challenging and pushing the boundaries of print.
We encourage you to give us a call to discuss your next project.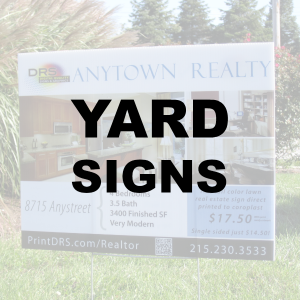 Let DRS produce your yard signs using more colors and with more vivid reproduction of your business image, including photographs. Why settle for one dimensional two color signs when for about the same price you can have a sign that will make your business name really stand out and grab attention. We can put your company image on a variety of durable materials that will last and keep your image looking good through all kinds of weather.
---
DRS is one of the few companies in the area that can reproduce your images as a wall covering. You can have your corporate logo enlarged and reproduced on a self adhesive wall covering that you can easily adhere to a wall in the reception area. Our state of the art process can meticulously reproduce your images including photographs, onto a self adhesive vinyl wall covering that you can place on any flat wall surface. You can have an image that will last as long as your wall. Plus, it is just as easy to remove, so you could actually change your wall images periodically if you choose.
---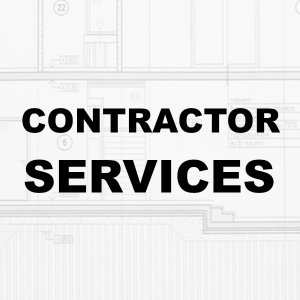 We specialize in CAD drawing reproductions. We have experience in construction, which means we talk your language. We understand how important it is to get it right the first time, plus we are fast, efficient, and we probably cost less than anyone you are presently using.
---

Let your imagination run wild. Our ability to reproduce your graphics and images on posters is almost unlimited. Our state of the art process enables DRS to reproduce your images in greater detail using more colors than traditional sign companies have available. If you need a combination of words and photographs on the same poster, our process can do that. If you want an image reproduced on a special material, DRS can do that as well. You need a horizontal or a vertical reproduction of your image in a poster, DRS can do that.
---

Interior banners for a trade show, pop-up banners to showcase information, exterior banner for an event? DRS Imaging and Print can take care of any banner you need. Why settle for a one or two color banner when at DRS you can have one that really grabs attention. Our state of the art process can reproduce your images more faithfully using more colors so that your message can really pop.
Need for a two sided banner? DRS can produce a double-sided banner for you at a cost much lower than a traditional banner process can. Plus DRS offers a wider variety of colors for your banners than a traditional process at almost the same cost as a one or two color banner.
---

DRS Imaging and Print is Doylestown's premiere sign and graphics spot. Avoid big box stores who need to send out your projects and get them done quickly, perfectly, and price-effectively with our local, in-house printing and scanning processes. Lawn signs, yard signs, real estate signage, tradeshow graphics, and signs that serve as large directories are all some examples of what we can do.
---

Stand out at your next trade show with top-quality graphics, pop-up banners, signage, stickers, and make your booth unique! Whether you need rigid but lightweight foam core posters or cutouts, vinyl graphics, or have an idea for an application that's above and beyond the usual, DRS Imaging and Print is ready to make it happen!
---

First, we'll scan your original artwork with our no-touch top-of-the-line CRUSE scanner. We'll show you just how incredible our CRUSE scanner is by reproducing and printing that scan as a museum-quality giclée print with incredible detail and color correctness. You can be guaranteed that your art will be made into a high-quality print that can be sold, framed, or treasured in any way you see fit for years to come.
---

Foam core is incredibly versatile for a variety of applications: as a wall menu, lobby sign, photograph backing, for event displays, and more. Printing direct to foam core, DRS Imaging and Print can help you add style to presentations, events, or even utilize the substrate for temporary signage. A life-size cutout or anything else that needs to be die-cut to a particular rigid shape are perfect ways to utilize foam core. Learn more about this product and give us a call.