The Psychology of the Color Red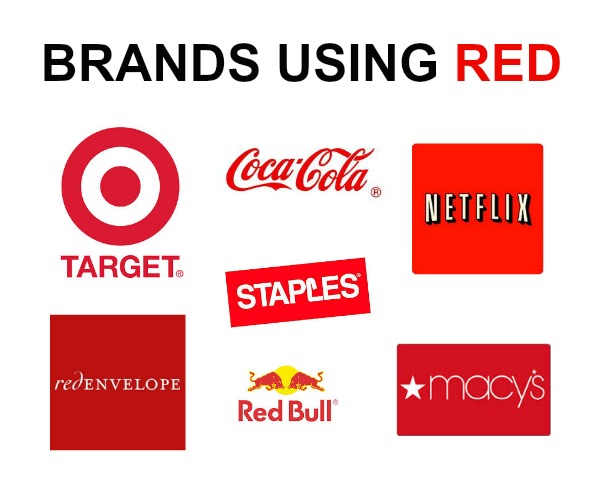 Red implies power and speed. Red can be related to getting things done, it can also be seen as sexy or important. In many cultures red brings luck and fortune. When a company uses red in its advertising they are trying to catch your eye. Showing you they are the authority on what you need.
The Rolling Stones and Target both use red in their logos in order to excite. The Rolling Stone logo screams excitement as does the band and the red in it only amplifies both. Target uses red to cut through the rest of their market. Have you ever walked into a Target and not felt immediately more alert? That's because of red's stimulating effects.
Other companies that use red include:
Coca-Cola
K Mart
Nintendo
Kelloggs
Lego
Pinterest
Lays
Corporate Brands Using Red 
Many brands use the color red extensively as part of their branding and recognition. Would coke still be the same if it was in green or if the Target logo was in blue? These brands strategically chose the color red. Fire Engine Red is not the same as Apple Red and if you're a brand printing the billboard for 1-95 the wrong color will stop traffic.
A Splash of the Color Red

Follow PrintDRS's board Red, Red, Red on Pinterest.
Getting color right is very important.  It is not just a color but it can be a strategic tool that can help a company to generate more interest or impact among its target population.
At DRS, we understand that color is important. Learn more about how we tackle printing the right color red on your materials at DRS by clicking here.