Treat Yourself to More Creative Marketing Materials
Partner with DRS for C

reative Marketing Materials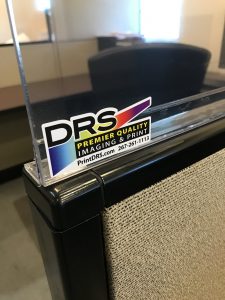 With their flatbed industrial router DRS expands their capability to provide all types of enhancements for their customers. For example, with the router DRS can make intricate cut-outs, shapes and contours in a variety of materials. So instead of your basic square wedding invitation DRS can produce invitations as a silhouette of the bride and groom. DRS can also print a full size picture of a person along with a cut out that can stand on its own. With DRS our focus is creative marketing materials for creative solutions.
In addition to cut-outs, the flatbed industrial router can make folds in cardboard and paper to facilitate putting together a form or even make a box or prototype package. And it is not just for paper or cardboard. It can shape plastics, Plexiglas, and even some metals.
DRS has the training, the experience, and the expertise to deliver projects on time and on target for a fraction of the price.