Ready, Set, Go. Are you ready with your *new* resources?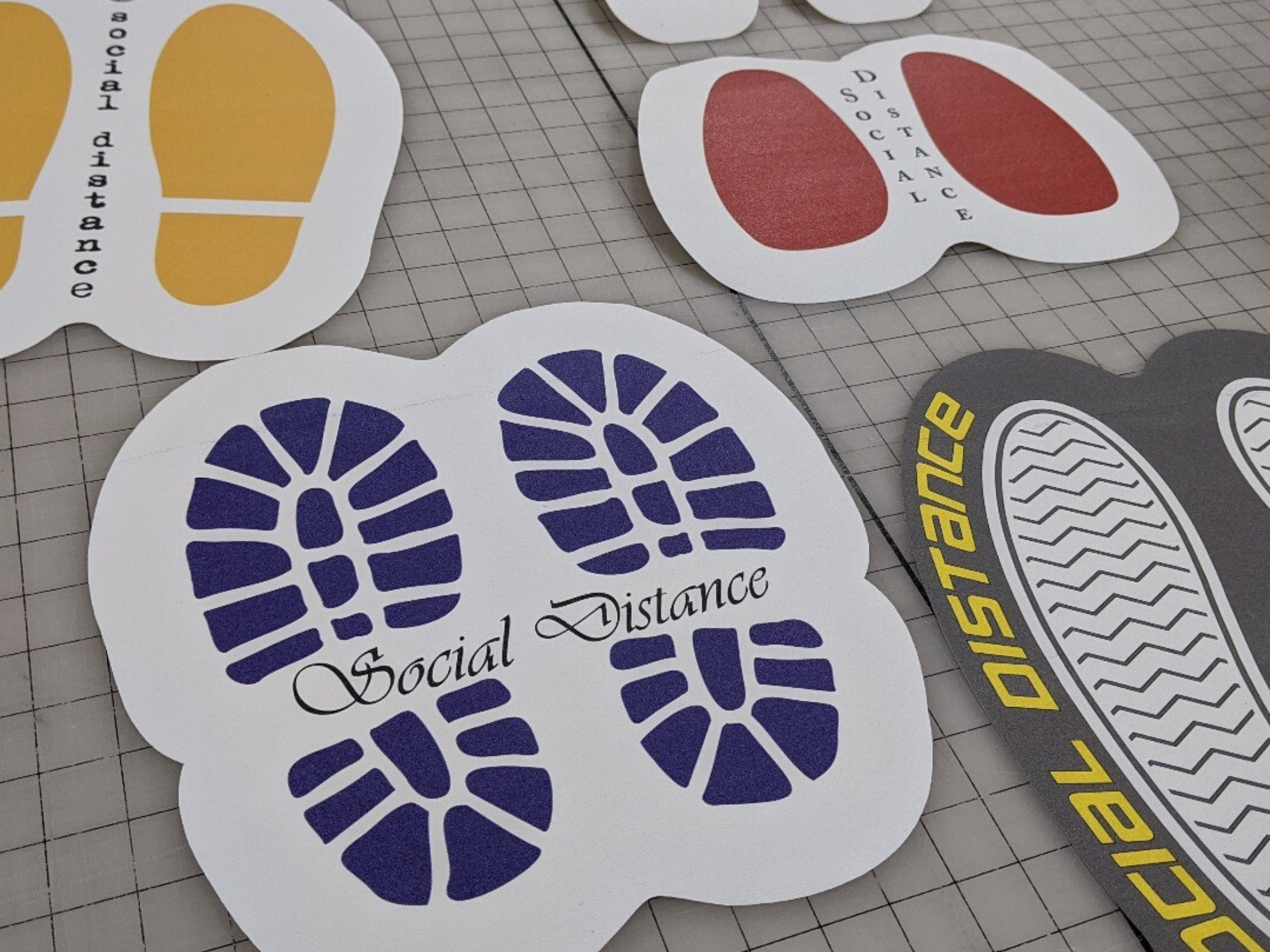 Print Marketing for COVID
When the approval is given to re-start your business, will you be at the front of the line for ordering your supplies?
The conversations have begun.
Many agree. It's time to restart the economy, with necessary social distancing.
When the approval is given to restart your business, there will be a race for resources, from signs to hand sanitizer to protective gear and more. Now is the time to start planning for what you will need to re-open, post pandemic.
Is your business in a position to be at the front of the line to get the stuff you need? If not, you can start planning today to be ready to submit your orders to open your doors as quickly as possible.
At minimum, businesses should anticipate a need for increased signage throughout their space, both temporary and permanent. Signage you may need to consider:
OPEN:

Announce to customers that you are back in business

ENTRANCE:

Door or window decal instructions for their visit

POLICY CHANGES:

Direct customers to the new customer interaction process at touch sites

6 FEET:

Floor graphics or ceiling signs to direct customers through the new process, waiting areas

PROTECTION:

Inform customers of how they are protecting them and their employees

CURBSIDE:

If you now offer curbside, designate outdoor areas for pickup with instructions
We have already seen how current essential businesses have adopted new signs and safety barriers at check-out sites for the protection of both customers and employees. Signage includes: floor decals, one way directional signs, ceiling signs, stand up banners, window decals, outdoor a-frame signs and more.
What signage will make your customer experience pleasant and safe? As a reminder you can print your message on just about any surface… from paper to vinyl to metal.
At DRS, we have been fortunate to remain open through the general closure, because signage and blueprints were deemed items that support essential businesses. As a result, we continue to work with our suppliers and resources to obtain the products needed to fulfill customer orders.
We have re-engineered and implemented our customer interaction process to make it safe for both customers and employees. In short, we are open and ready to handle your large format printing and signage needs when you are ready.
On April 22nd, Governor Wolf issued the re-opening guidelines below: