A Tale of Two Printers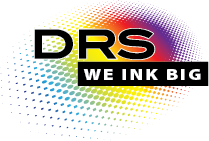 Two successful printers both wanted to expand their business.  They both came to the conclusion that the best opportunity they had was to expand their product lines beyond the print capabilities of their shops.   The printer's first step was to begin shopping for a new high tech digital printer that would have the capabilities they needed to expand their services.  That is the more traditional way printers have expanded their services by acquiring new equipment.  However, one of the challenges that process has today is that the high cost of new digital printers can actually transform the focus of the business because of the high cost of the printers and the fact that there needs to be enough new business coming in to cover the cost of the new printer.
Printer A takes the traditional route and decides to purchase the new printer.   A new digital printer may require a new ink set for the inventory and of course operators have to be trained to manage the new printer.  Environmental elements may need to be changed since many new digital printers are sensitive to humidity levels.  All of these factors dictate that means that printer A now has to generate about $2000 in new business each month for the printer just to break even.  This in turns forces printer A to spend more in marketing and to change the business focus to now acquire new business for the printer.
Printer B decides to leverage other resources and can offer the same services without any outlay of capital.  By seeking a wholesale printer like DRS in Doylestown, printer B can now offer wide format printing, expert routing services, and can handle all types of banners and signs well beyond the capabilities of the printers in the shop.  By leveraging DRS, printer B enjoys increased business without increasing costs and can maintain the focus of the business that has led to success to date.