July 2011 Photo Contest Winner Announced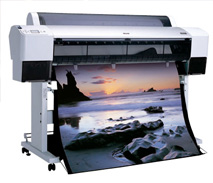 The 1st PrintDRS Wedding Photography Contest has come to an end!  Congratulations to Andy Todes of Andy Todes Photography in South Jersey who had a clean sweep of all 5 categories (Romantic, Bride, Funny, Bride & Groom, and Creative).  Andy certainly does excellent work and had a little help with subjects and locations such as the always funny Philly Phanatic, the blue waters of the Gulf of Mexico, a red hot Ford Mustang, a very in love romantic couple, and a bubblegum fun bathroom complete with a colorful bride!  Andy's images are featured below.
Thanks to our other photographers that also submitted amazing images for our categories: Looking Glass Photography , Simply The Best Party!, and congratulations to Faith West of Faith West Photography who was a close second place!  Andy Todes has won 5 large format prints to feature any images he chooses and the Grand Prize of a Wall Mural Print.
Don't Miss the action this Month as we are featuring our AUGUST CATEGORY: Creative Use of Light in Black & White.
To Enter Email Your Image to [email protected]
Full Contest Rules
THE WINNERS ARE….
[Add Images] 5 photos