The Importance of Visual Aids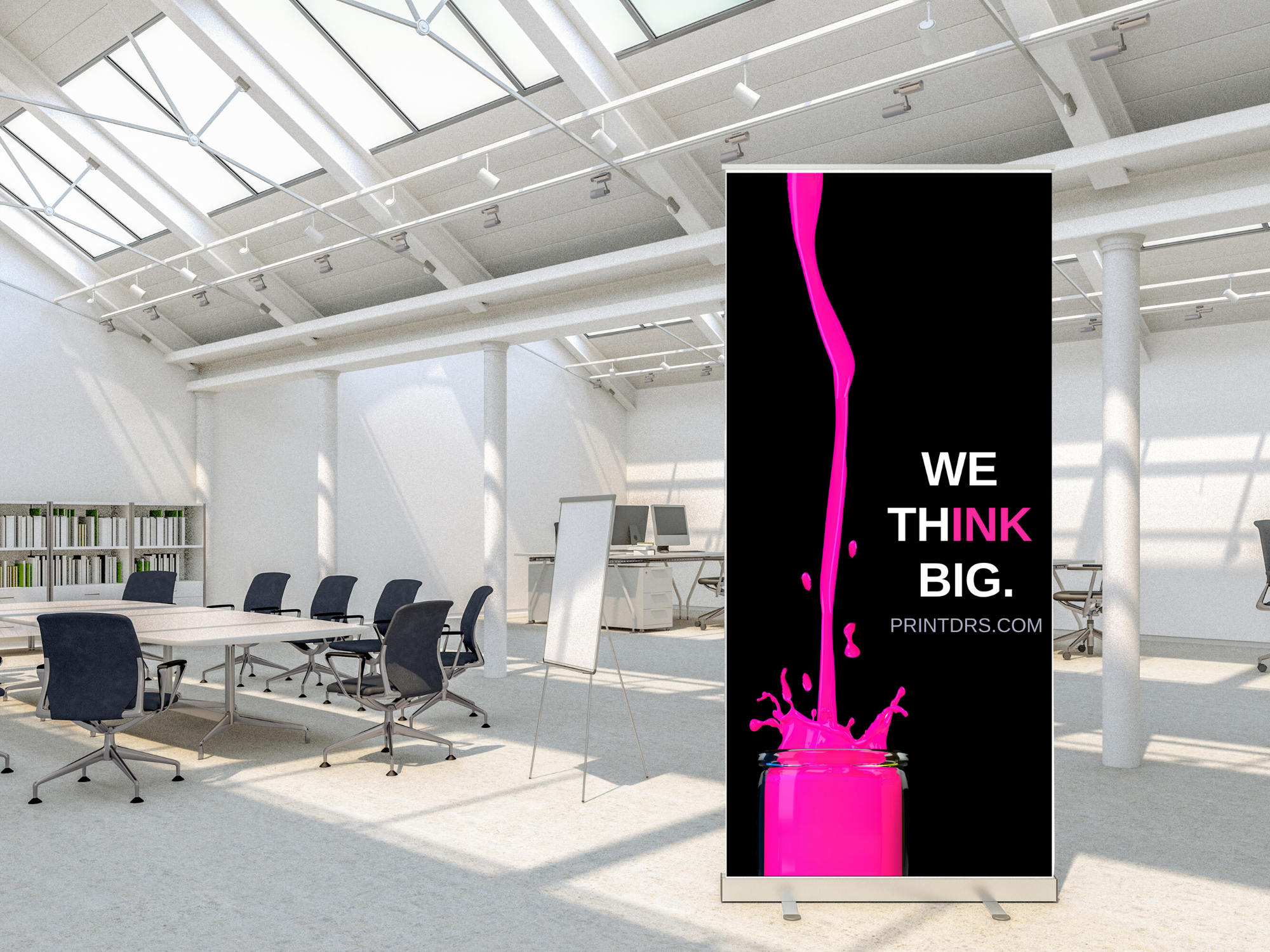 It is said that a picture is worth a thousand words. Not many people, however, actually realize just how effective visual aids can be in conveying a message. Studies show that the human brain tends to process visuals 60,000 times faster than text.
Also, the average human being can only retain about 20% of what they read, but can retain as much as 80% of what they see. Simply put, humans are visual beings.
This is the primary reason why businesses need to incorporate visual aids into their advertising and marketing campaigns. Banners and posters, in particular, can be very effective in conveying your message to your target customer base.
Advantages of Using Banners and Posters in Ad Campaigns
They Grab People's Attention
A large banner with high quality graphics is bound to grab the attention of people, especially if placed in high-traffic areas like bus stops, train stations, coffee shops, malls, and parks.
You can make sure your banners and signs stand out from the rest by experimenting with the colors and fonts. You can also add special effects like 3D printing and backlighting to make your banners look more appealing.
More Exposure
Print ads in magazines and newspapers are targeted only towards the subscribers. Banners, signs, and billboards, on the other hand, can be seen by anyone who happens to walk by.
Moreover, once a newspaper or a magazine is read, it usually ends up in a pile or on the floor, which means the ads are relevant only for a brief period of time. Banners, posters, and signs, on the other hand, will continue to catch people's eyes as long as they are left up.
Wide Range of Options
When it comes to visual aids, you have an extraordinarily wide range of options to choose from. You can choose to advertise your products and services using banners, posters, wall graphics, trade show graphics, yard signs, or billboards – depending on the customer base you want to target and your budget.
You can make small posters that can be handed out to people at events, average-sized banners that can be placed in areas with high foot-traffic, or large billboards that can capture the attention of thousands of people on a daily basis. Your options are only limited by your budget.
Impactful Way to Target Local Consumers
Due to the localized nature of banners, posters, and signs, they can be used to capture the attention of local consumers very effectively. They can be particularly beneficial for small businesses, which depend on local consumers for their survival.
You can place your banners and posters in coffee shops, ice cream parlors, bookstores, banks, and other such high-visibility areas with heavy pedestrian traffic to ensure repeat exposure for your brand and products.
Cost Effective
Making banners and posters is much more affordable than purchasing print ads in magazines and newspapers. A regular-sized print ad in a best-selling magazine or a leading newspaper is likely to cost you a lot more than a large-sized banner with high-quality graphics.
This is one of the reasons why many small businesses prefer to advertise their products and services using visual aids rather than print ads.
DRS for All Your Visual Marketing Needs
We are a printing services provider based in Doylestown, Pennsylvania. We can produce high-quality graphics and signs for advertising and marketing purposes.
We understand the requirements for G7 printing and our products and services are competitively priced. You can call us, email us, or drop by our office in Doylestown and let us know what kind of printed signage you need. We will take care of the rest!