The Next Level of Man Caves Unveils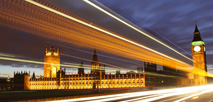 Go Spectacular with your "Man or Woman Cave"and Customize Man Cave Wall Photos
You have probably seen advertisements for kids walls whereby they can have a life size picture of a famous cartoon or comic book character on their walls. Well, adults can think much larger than that. How about an entire wall devoted to your favorite sports team, game or stadium!! Imagine having a full size view of any stadium or sports venue on your wall with man cave wall photos. Think how surprised and envious your friends will be when they walk into your man or woman cave and experience the thrill of actually sitting in the stadium viewing the field.
Better yet, the picture is more personal because it can be your picture. At DRS in Doylestown, they can take your digital image of a sports stadium or any other digital image and turn it into a wall graphic that can be adhered to your walls. They have both removable and more permanent versions of their wall graphics so you could actually just get it done for a special occasion and afterwards have it removed. But I suspect that once your dream sports venue is on your walls it will be very difficult to go back to a plain room again.
What better gift for a true sports fan than to surprise them with a wall graphic depicting their favorite sports team in action. You could even make sure they are in the picture as part of the surprise. And because it is your picture, it will be totally unique, a one of a kind work of art. The cost is far less than you would imagine. Just give Mark or Mike a call at DRS to discuss how they can help you transform your digital pictures into wall graphics for your room.