Wall Murals for Everyone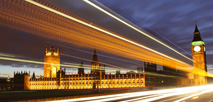 Once upon a time, elaborate scenes painted on a wall, in a home, was something that was generally only appeared in the homes of the rich and famous.  There are stories told of how some of the mural painters were brought over from places like Italy and Spain to paint the custom masterpieces that would depict scenes from a European town or city with it's idyllic views of the country side.  Typically these scenes would include vineyards and villas along with their rolling hills in the background.
Imagine what it would be like if it were possible for just about anyone to have this same scene on their walls?  The good news is now you can.  Not only is it possible to have that same scene, it is also more affordable.  In fact, it is possible to have a wall mural that is even better than that scene, because it is a better depiction of the villa and winery because it can originate from a picture of the actual villa and winery that has been enlarged into a wall size mural.  It is even better, because this scene has been placed on a self adhering wall paper that is easy to install and it can even be easily removed and be re-deposited onto a different wall if necessary.
Thanks to the digital age and the state of the art reproduction methods available today, the ability to have a special scene reproduced into a wall mural for your home is easier and more affordable than ever.  Plus the choices for scenes are as wide as your imagination.  You may even be able to use a scene that you have from a photograph that you took on a vacation.  Or you may want to browse the internet to find scenes that you would want to use.  Either way, the technology now exists to transform many of those pictures into a wall mural for you and your friends to enjoy.
This new technology is also applicable to office locations as well.  It allows companies to create custom wall images for conference rooms, employee break rooms, and even to customize the lobby and entrance areas of the company.  This new technology makes it easy and economical to even change the scenes on a regular basis.  Plus when used on removable materials it makes it practical to use for leased spaces since it can be removed without damaging the wall.
With the technology that is available today, you may not be counted among the rich and the famous but your walls can appeal as if you were.  Imagine having any image you want adorning your walls at home or at the office.  It is now more available and affordable for anyone to customize their walls with full size murals that are alive and as vivid as a picture.